Join us for a coffee and muffin Instruct presentation by Chris Tite, entrepreneur, architect and speaker on Domain Driven Design.
This presentation is not about specific technologies. Rather it will offer attendees insights into an extensive set of design best practices, experience-based techniques, and principles that assist in the implementation of software projects that deal with complex domains.
Merging design and development practice, the session will incorporate fundamental examples based on real projects that Chris has been involved with to clearly illustrate domain-driven design being applied to real-world software
Key areas will include:
Placing the project's primary focus on the core domain and domain logic.
Basing designs for a complex system on the model of the domain.
Creating a collaboration between technical and domain experts to iteratively improve the conceptual model.
Ubiquitous Language – what is it and why does it matter
Common DDD Patterns
A hands on walk thru of a DDD designed project, explaining the tradeoffs and the wins

For more information about Chris please see christite.net.
For an invitation contact Chris at chris.tite@kaleidocode.co.za or Rory at rory.clarke@kaleidocode.co.za / 031 303 2299 or register below.
To review the video of the last KC Instruct event, Evolutionary Database Design go to http://youtu.be/QuZnVn_6cBY or catch up with all past events at https://www.youtube.com/user/instructchannel/videos
BROUGHT TO YOU BY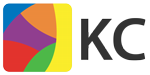 @kaleidocode
Kaleidocode Pty Ltd
Office 200, 295 Florida Rd Morningside Durban